SAFE can Help......
24 Hour Crisis Line – Someone is there to listen 24 hours a day. 7 days a week at 252-523-5573
Support – We will try to help you improve upon you present living situation and help you find self worth.
SAFE can also help with other referrals in your community.
SAFE can be your friend, providing you with volunteers to talk to in your time of need.
M.I.T ~ Men in Transition...


Abuser Treatment Program Philosophy

SAFE in Lenoir County's Abuser Treatment Philosophy really carries on the philosophy that our agency has always considered being important. "

Education is the key to making changes"

and

"There is never an excuse to use force of any kind".

Our 26-week program in based on the Duluth Model "Creating a Process of Change in Men Who Batter" and provides men education on how to move from a power and control to an equality model in a relationship. During the past eleven years of facilitating more than 20 classes and assisting more than 200 men in completing the program, I have seen great changes in the men I have worked with. For some it is like a light bulb moment when they realize how their personal behavior has affected and influenced the problems in their own relationships. It is the continued beliefs of this Executive Director/Abuser Treatment Facilitator that prevention education is and will always be the key element in reducing violence in the home and in our communities.

Please contact us to set and appointment for registration

.

​

EDUCATION IS THE KEY TO MAKING CHANGES!!!Click below:MIT Brochure (English)
​MIT Brochure (Spanish)For more information, contact Sue, Executive Directorat (252) 523-5573.

---

W.I.N.S.
(Women Implementing New Strategies)


Empowering Women Through EDUCATION and SELF AWARENESS

The empowerment classes are designed to educate and equip women with information and skills needed to gain control over their lives and live a life free of violence. The program consists of twelve classes dealing with the impact of the cycle of violence on the entire family. The W.I.N.S. program is based on the "Empowerment Model", which is a non-psychotherapeutic approach that sees domestic violence as an imbalance of power within relationships. This desire for control over the other is evidence by physical, mental, verbal, sexual, emotional, psychological or economical abuses. The program centers on the belief that women and children can break the cycle of domestic violence through support, resources, advocacy, information, and education, always striving to equalize power between a woman and her environment.

EMPOWERMENT BEGINS WITH YOU!!!Click

below:

Empowerment Brochure

(English)

Empowerment Brochure (Spanish)

For more information, contact Carolyn, Director of Victims Services
at (252) 523-5573.

---
---
SAFE Support Group: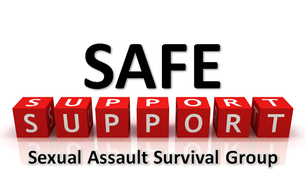 The SAFE Sexual Assault Support Group wants to help YOU
For more information, please contact: Carolyn, Director of Victims Services
​ at 252-523-5573.
---
---
---